If you want to forget about punctures, Tannus is a safe bet for you. Yet there are many more advantages that make Tannus the tire your bike needs. If you want to know what these are, read on!
1 – It's the safest wheel on the planet
As it is a solid wheel, it is impossible to get a puncture, and as a consequence, safety is assured! Your Tannus will accompany you to the end of the journey without any incidents.
2 – They last three times longer than a conventional tire
The duration of a conventional tire is uncertain. However, Tannus assures you at least 6000 km of life. The record is 24000 km, although we guarantee 6000 with high performance and behavior.
3 – You will forget about punctures forever
Can you imagine avoiding 100% the risk of a puncture on the way down from a path where you could easily be putting the bike at 60km/h? A puncture in these situations can end up being very expensive, but with Tannus you will forget about this concern forever.
4 – They are lighter than what you might expect
Contrary to what one may think, the fact that these are solid tires does not mean that they are heavier. The material used in Tannus is ultra-light, unique and allows the lightness of the tire, weighing 260-830 gr. When you have a conventional tire you have to count on the following: tire+rim chamber+rim depth+pump+replacement+tools+bag, so on an aggregate level you can be lowering about 400 gr to the bike!
5 – They can last a lifetime
Are there any covers that assure this maximum? Depending on how you use your Tannus, they can be your travel companions forever. Unlike other covers, if Tannus are left unused for long periods of time (years), they do not crack or lose their properties.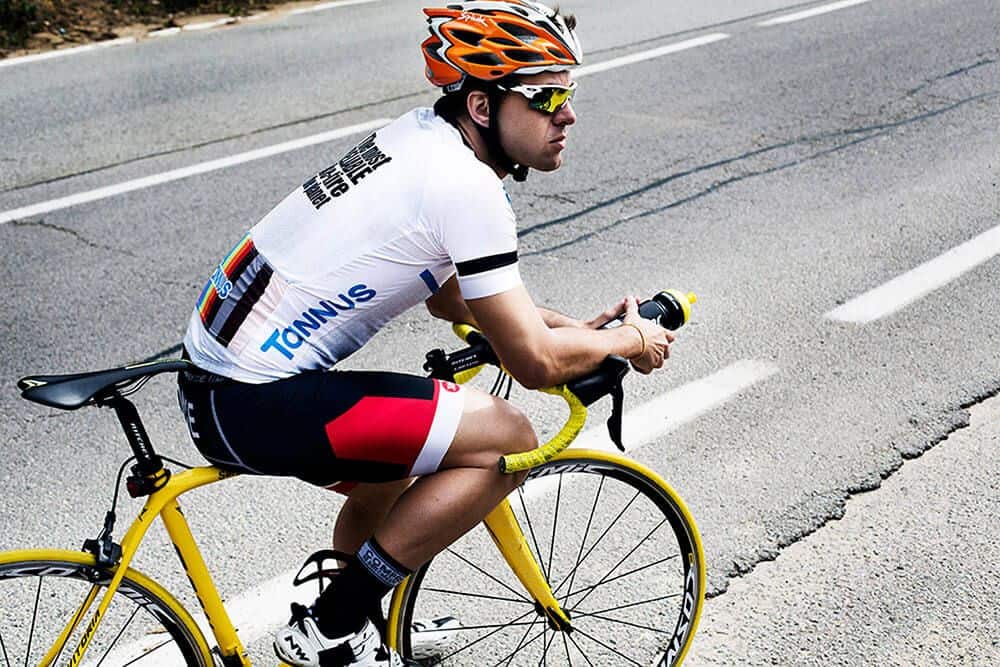 6 – You won't have to worry about the maintenance anymore
With Tannus we say goodbye to uncertainty and welcome certainty. We don't know what maintenance is. We simply roll, enjoy ourselves and don't even think about checking the tire pressure or repairing the next puncture.
7 – It adapts to the use you give to your bike with its different levels of hardness
What kind of biker are you? If you prefer a more comfortable feeling you will choose the Regular hardness, while if you prefer a more sports-oriented use of the bike you will opt for the Hard one. And if you want both? It is also possible. Choose the Hard hardness on the back wheel and the Regular hardness on the front wheel. This way you will combine comfort and performance at the same time.
8 – High grip in wet conditions
We already knew that the Tannus stand out for having a good grip. And in wet conditions? As well! Although they are not specifically designed for rain, they work very well in rainy areas.
9 – Their material, Aither, is a mixture of nano materials and micro cells
Did you know that Aither combines nanotechnology and microtechnology? This plays a key role in the performance of the tires.
10 – Your bike will be easier to find if you have color tires
No more looking for your bike in the box of a triathlon, or not being seen by the cars when you go on the road. Color is always a great ally! You'll be more visible and recognize your bike among a million.