Many of you have asked us for some tips on how to install Tannus Armour. In this post, we are going to tell you in detail how to install our best seller; the Tannus Armour 2 in 1 Puncture & Puncture Protector .
Fitting Tannus Armour for inner tubes
Have you bought a Tannus Armour and found it difficult to install it on your wheel? Don't worry, keep reading this blog and you will learn how to fit Tannus Armour in just a few minutes.
The first thing to keep in mind is to ALWAYS check to see if you should cut the Armour along the cut lines. If your tire size is on this chart, you must cut the Armour before installing it.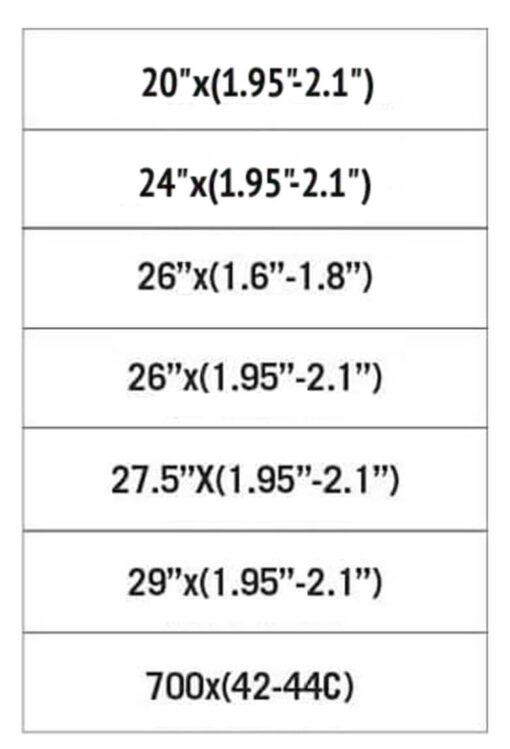 3 TIPS TO KEEP IN MIND BEFORE FITTING TANNUS ARMOUR
Clean the inside and outside with a soft cloth to extend the life of the product.
Putting the Armour around the rim about 15-20 minutes prior to installation will help it take shape and make fitting Tannus Armour a matter of minutes.
Add talcum powder between (1) the inner tube and the Armour and (2) between the Armour and the tire. This will make fitting the Tannus much easier and will help the Armour fit better with the various elements of your wheel.
ASSEMBLY, STEP BY STEP EXPLAINED
3 TIPS TO KEEP IN MIND AFTER FIT
Once fitted, inflate the wheel to high pressure so that the whole assembly is well heeled. After a couple of minutes, you can lower the pressure to the pressure of your choice. Remember that the Armour allows you to ride lower pressure than usual for exceptional grip.
If you are not going to use your bike for a few days, deflate the wheels a little to allow the Armour to recover its original volume. This will help extend the life of the product and increase its performance on your next rides.
Remember that the Armour allows you to ride lower pressure than usual for exceptional grip. Riding at a higher pressure than indicated increases the chances that the Armour will compress and therefore be less effective.
So much for the tips on how to fit the Tannus Armour inner tube. If you have any other questions about the assembly you can contact us through our Instagram account @Tannus_armour or by email at [email protected]
If you have bought a Tannus Tubeless, pay attention to the blog because in the next few days we will publish the post with tips to fit Tannus Tubeless.