STEP BY STEP INSTALLATION
STEP 1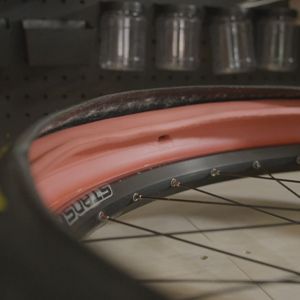 Heel one side of the tire to the rim
STEP 2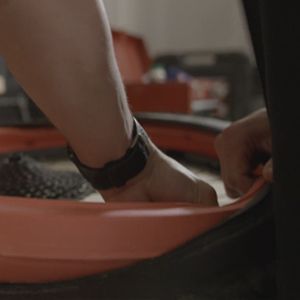 Install the Armour under the tire and into the rim bead
Be sure to align one of the holes in the Armour with the valve
STEP 3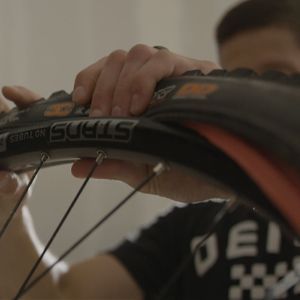 Heel the other part of the tire on the rim
STEP 4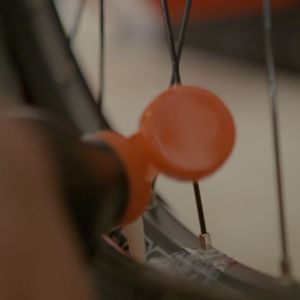 Pour the sealing liquid
Inflate the tire with a pump or compressor
THE PRO RIDERS OPINION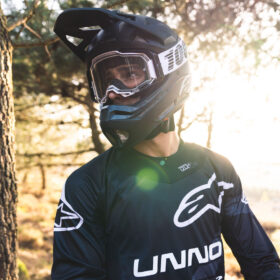 Ángel Suárez
UCI MTB TEAM – PRIMAL UNNO
I've been super familiar with running inserts for a while and the first day I tried the Tannus Armour I was super surprised. It is super light so you don't get to feel that extra weight on the wheels but with the benefit of being able to run less pressure to get more grip without burping the tire. Also one of the most important things is how it protects the rims and you can even ride down if you flat your tire.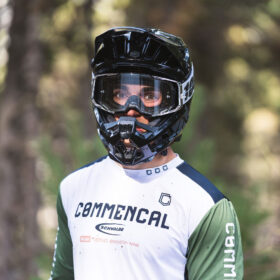 Pau Menoyo
UCI MTB TEAM – COMMENCAL SCHWALBE
It's been a full season with Tannus now and I am still running the first insert I installed in the offseason. Apart from the durability, Tannus gives me the confidence to ride at my maximum level without caring about the rims, and in case you have a flat tire, you know that you're going to make it to the bottom safely! Tannus armour became a necessary component in my bike now and I wouldn't be able to ride without it, with the same confidence!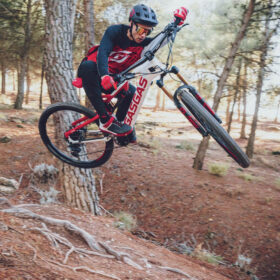 Álex Marín
UCI MTB E-Enduro – GAS GAS
It has not been long since I first tried the Tannus Tubeless Armour, but manit has been on my wheels ever since. At the beginning I wasn't sure about the insert kind of thing but after I tested it, it was clear to see the benefits. My rims weren't doing much noise any more and I haven't flat since then.