The new Tannus Portal 700×28 has arrived!
A renewed Semi Slick compatible with inner rim widths from 17mm to 20mm.
INTRODUCTION
Our second major launch this 2019, along with the Off-Road puncture proofing solution the Tannus Armour, the second request at the top of the list was a new model of Tires.
Many of you were asking for a 700×28 Tannus model compatible with the inner width of the latest rims on the market, whose inner rim widths are wider and we now have it here.

FIRST APPEARANCES
The first public appearances of this new model have taken place at the most important cycling fair in Asia.
The Taipei International Cycle Show 2018 & 2019.
Without a doubt what attracted the most attention was the great comfort and the new side design.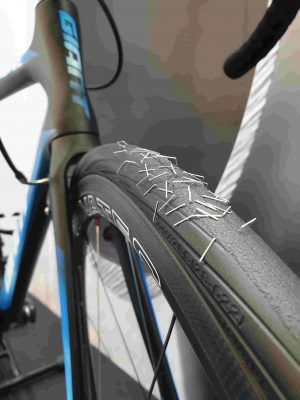 WHAT DIFFERENCES DOES IT BRING WITH RESPECT TO THE SEMI SLICK 700X28?
The 700×28 Portal Tire is mainly focused on a more racing and gravel use with respect to the Semi Slick, which is designed for a more urban and cycling use.
The other aspect to highlight is the compatibility with the rim. While the Semi Slick is compatible with an inner rim width between 14mm to 16mm, the Tannus Portal has been designed for inner rim widths between 17mm to 20mm.
COMPOUND & PERFORMANCE
ear after year the Aither compound evolves and improvements in terms of performance and comfort continue to be introduced. In this case, the new model Portal 700×28 offers a similar performance to the New Slick 700×25 and a plus of comfort thanks to the compound and to having a bigger ball.
TECHNICAL ASPECTS
The Tannus Portal 700×28 has been developed in a completely racing design.
It incorporates a Semi Slick side pattern with a slightly grainy tread and side lines that enhance aerodynamics.
The launch of the new model of Tannus Tires, incorporates firstly the Hard hardness and is scheduled to be launched later in the Regular hardness.
The weight is 495gr. and available in Midnight colour (Black) during the first months. It will be available later on in the current colour range.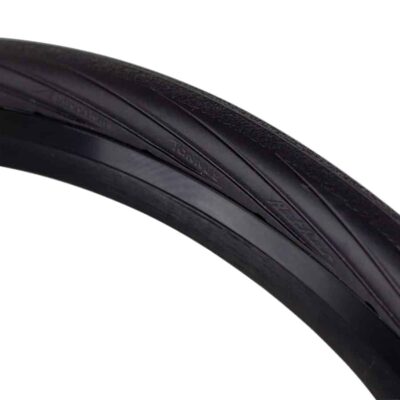 Buy the Tannus Portal 700×28!
Don't forget to follow our social profiles to be updated about the latest news!
Instagram: https://www.instagram.com/tannus_tires/
Facebook: https://www.facebook.com/tannustires
Twitter: https://twitter.com/tannustires
The team of Tannus Tires