AN AUTHENTIC REVOLUTION. Tannus anti-puncture tires are made of a worldwide patented material called Aither. This material made from polymers and olefin co-polymers contains about 1,000,000,000 (billion) micro "bubbles" of closed air in each tire, representing a real revolution among bicycle tires.
In 2015, we launched the evolution of the compound; the Aither 1.1 where we achieved a performance comparable to that of traditional tube tires, but with greater benefits. This 2020 some models are already manufactured with the compound Aither 1.1 Evo and the result is spectacular! Can you imagine how the future will be with the version Aither 2.0?
BENEFITS OF THE MATERIAL
Tannus are robust, solid, airless tires and thanks to their micro "bubbles" they adapt to the ground and absorb ground vibrations like any air-filled tire.
The manipulation of the pressure of these micro closed air cells in our tires is what allows us to define the pressures: Soft, Regular or Hard.
This is one of the aspects that professional users highlight the most. Tannus Tires' guarantee a good grip on the road, both in dry and wet conditions.
We guarantee more than 6.000km of full performance, but the lifespan of Tannus tires can easily exceed 10.000km.
Did you know that they have crossed the whole Europe? From Spain to Russia or from Mexico to the southern tip of Ushuaia.
It does not suffer degradation over time.
It does not suffer contraction due to cold, dilation due to heat, nor is it affected by UV rays.
It can operate in a wide range of temperatures: from -20º to 60º. This is very important, as many tube bursts are caused by high asphalt temperatures. A burst in action puts our safety and that of others at risk. With Tannus we avoid this problem.
The safest tires on the planet
Our tires have a rim anchorage system by Pins®, patented worldwide, that provide great security and make the performance optimal.
A tire has 40 points of anchorage by Pins ®, which provides stability, security and rigidity. These PINs secure the Tannus to the rim and make it impossible to detach.
Even if you are driving at high speed and a nail is stuck or a puncture occurs, you will not lose stability and with Tannus you can continue without worrying.
We have a wide variety of 12 different colors that will make your bike unique and appear new after installing your Tannus.
Unlike other tires, Tannus' remain the same color from the beginning to the end of their lifespan.
R+D AT ITS FULLEST EXPRESSION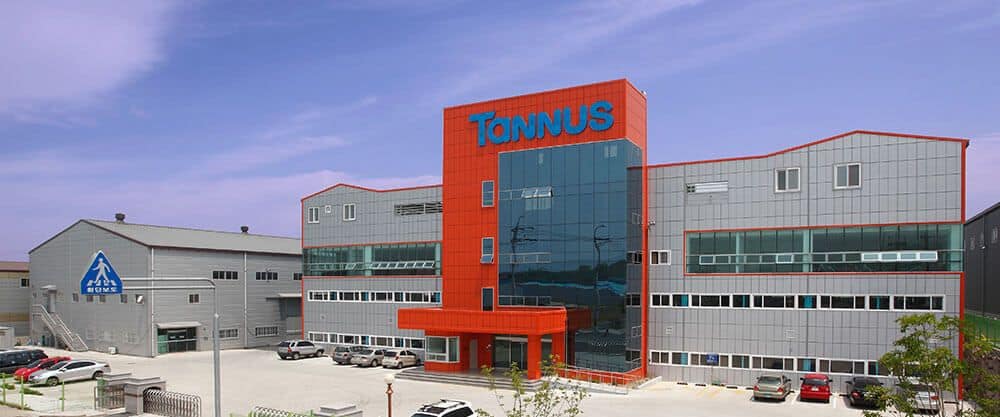 After 10 years of R + D investment (which of course continues), Aither was born, the Tannus compound, which has become the heart of all Tannus engineering (Tannus Tires and Tannus Armour).
From the beginning of its development, an attempt has been made to create a material and a product that is in direct opposition to the trend that many companies have embraced of manufacturing products with programmed obsolescence. In Tannus we aim to provide a high added value to our customers with high quality and long lasting products.
In 2003, Fine Chemical, a leader in the development of sports shoe soles for the world's leading brands (Nike, Reebok, NB, Saucony), decided, in the words of its founder and cycling enthusiast: "If we are world leaders in human footwear, let's put all our knowledge into being leaders in the "footwear" of the bicycle, i.e. its tires".
NOW THAT YOU KNOW THE TECHNOLOGY, YOU JUST NEED TO TRY IT!