We recently hit the road and the streets of Barcelona for two photo shoots with the new Tannus Aither 1.1 Plus. The first of them was with Tannus Slick on road, and the second with Mini Velo in a Brompton. And today in the blog, we show you the images of the Making Of and introduce you to the new Tannus riders, who will never puncture the wheel of their bike again. Everything is in motion and in a few days we will present you with a new revolution: The Aither 1.1 Plus. Don't lose any detail and keep reading!
The first session with Tannus Slick took place on the Font de Cera road. We chose this location because it is a mountain pass that is very popular with cyclists every day of the week, and weekends are especially abundant. While we were with the cameras we greeted several cyclists who passed by and were interested in what we were doing. Fortunately we didn't see anyone repairing a puncture, because at certain speeds on these roads it can be very dangerous.
It has to be said, if we go out with the cameras, we do it in a big way. It was a high-voltage session. We went up to unimaginable places to capture different perspectives and shot from a convertible to capture the focus we were looking for. In spite of the rain the previous days, we were able to go out on the road with Dani Rivera, who gave the session a lot of speed and dynamism and everything went smoothly, without any punctures.
Images of the Making Of with the Tannus rider image of Tannus 2016 Dani Rivera, member of the Fastt Triathlon team, whose founder and visible image is Albert Pareño. Cannondale Slice Rs / Tannus Slick Aqua Aither 1.1 Plus.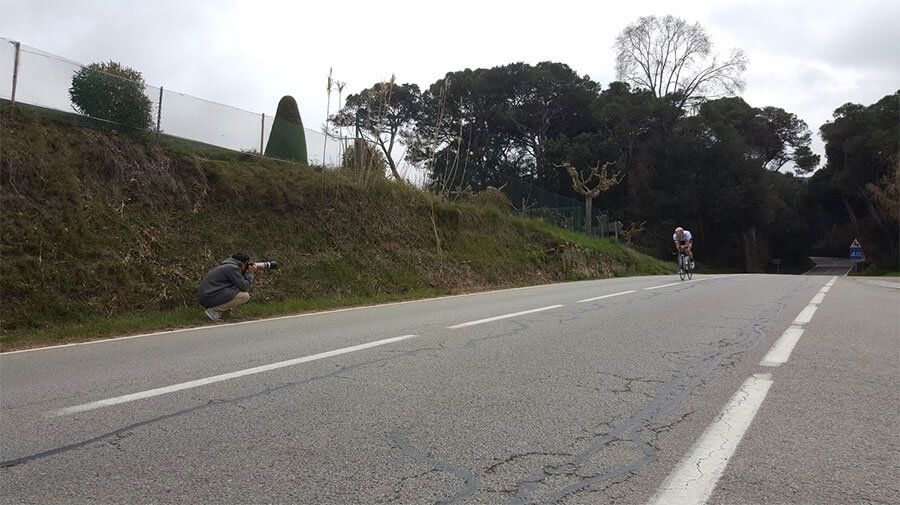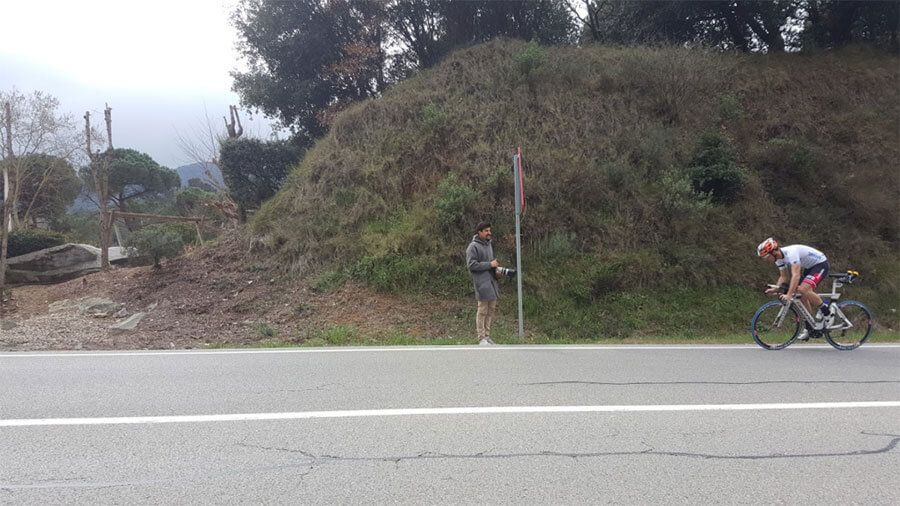 Delivery of Tannus Image certificate to Dani Rivera.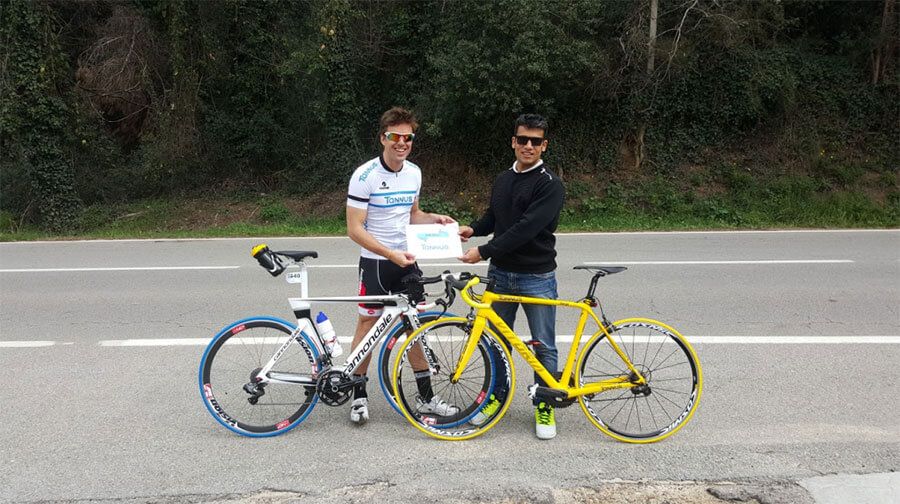 In the next session it was Brompton Mini Velo Aither 1.1 Plus's turn, with the tannus riders Toni del Río (Brompton Lemon) and the international model Camille Gross (Brompton Volcano), who will never have to repair a puncture again. We chose as location the Born of Barcelona, and walked its streets in search of an urban and cosmopolitan atmosphere.
We identified this area with the lifestyle of Brompton and its streets were perfect to capture its versatility, and for being a classic that will never go out of fashion despite including innovations over the years. Unlike the previous session, the day was sunny, perfect for capturing the lighting we needed and what we wanted to convey.
Differently from the other session it was a sunny day, perfect to capture the illumination that we needed and wanted to share.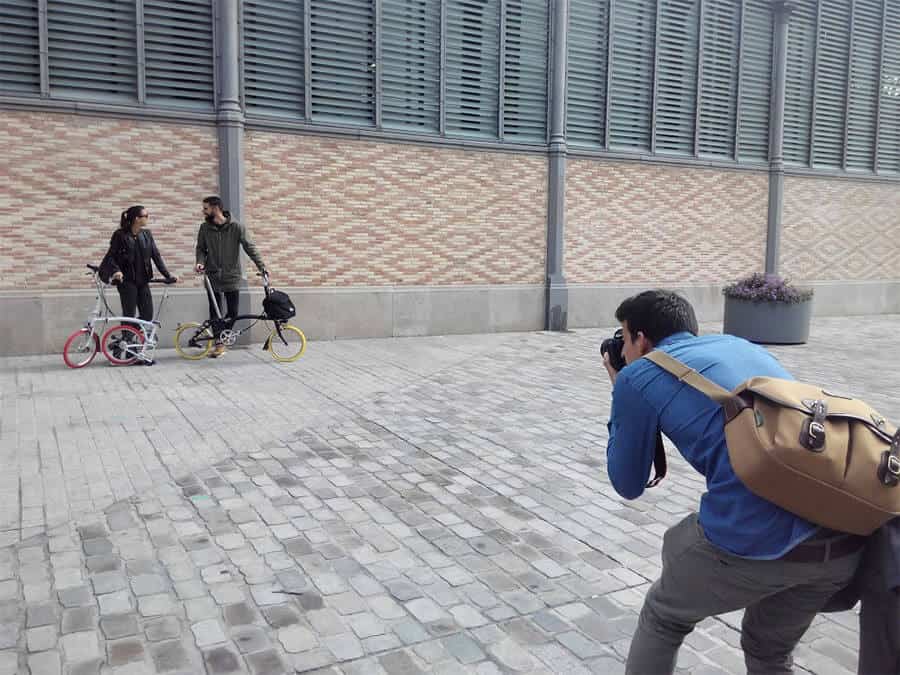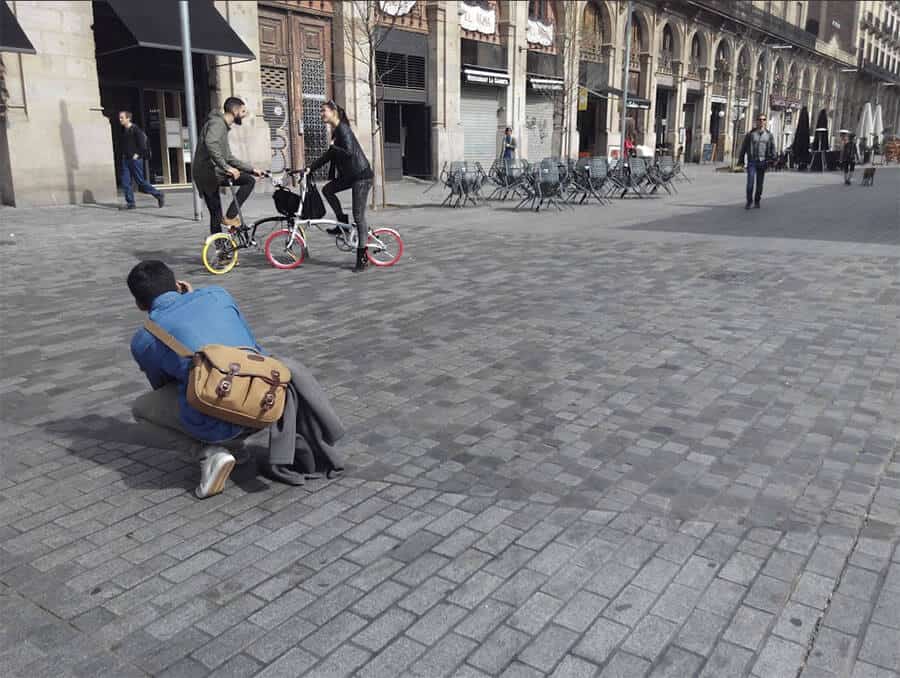 Tannus rider Camille Gross with her Image of Tannus 2016 certificate.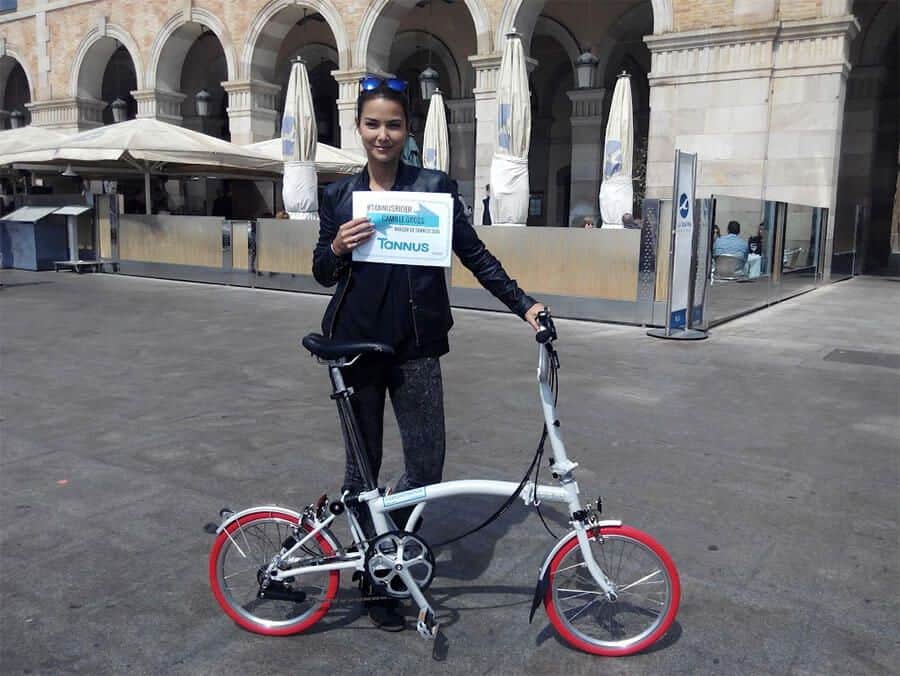 Tannus team with the Tannus riders Image of Tannus 2016. From left to right Javier Gargallo (Photographer), Camille Gross (International Model), Toni del Río (Model), Marta Sorá (Marketing), Ester Mateos (Communication) and Sergi Belmonte ( CEO).